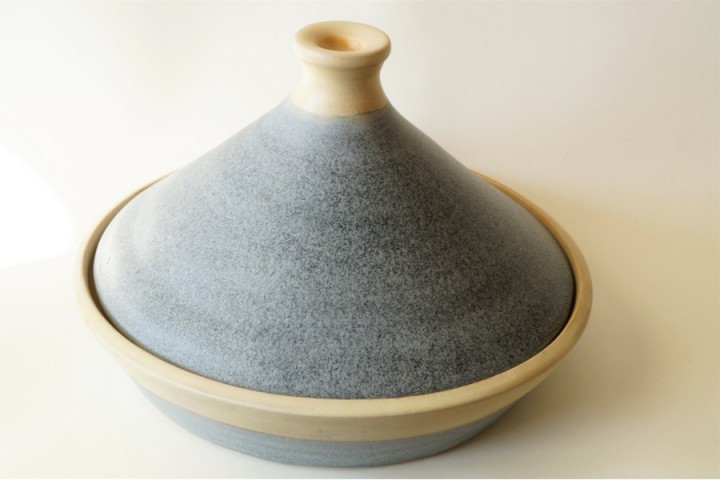 Moroccan Tajine
The concept of cooking in a Tajine appears in the famous One Thousand and One Nights story collection. The dish would have been already famous among the nomadic Bedouin people of the Arabian Peninsula, who added dried fruits like dates, apricots and plums to give it its unique taste.Today, this cooking-pot and its traditional broth is primarily prepared in the Middle East and North Africa. In North Africa it is called a Tajine which is Persian large pot or a "Maraq" which is Arabic for "broth".
There are different ways to prepare the Tajine. You have the original qidra style in which Arabian clarified butter is used to lubricate the surface and a puree of chopped onion is added for flavor and aroma. For "muqawlli" style cooking, the ingredients are placed in olive oil to enrich the flavors.
Moroccan Tajine dishes are slow-cooked savory stews, typically made with sliced meat, poultry or fish together with vegetables or fruit, spices, nuts, and dried fruits. Typical spices include ginger, cumin, turmeric, cinnamon, and saffron, paprika, chili, etc. The sweet and sour combination is common in Tajine dishes like lamb with dates and spices. Tajines are generally served with bread. Because the domed or cone-shaped lid of the Tajine pot traps steam and returns the condensed liquid to the pot, a minimal amount of water is needed to cook meats and vegetables.
This hand thrown Tajine is made with stoneware and glazed with food safe yellow and stone grey in cone 6 temperature, It is safe to place in the oven or an electric hot plate but not of direct stove flame.
Diameter is 9" and it is 6" tall

Moroccan Tajine