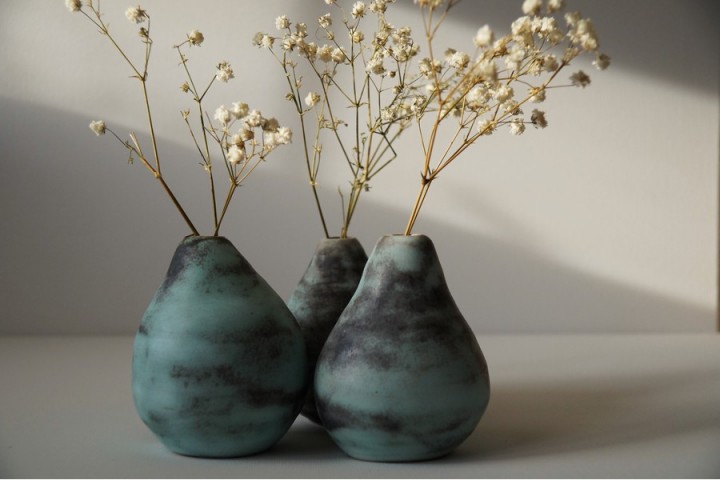 Pear Shaped Oil Candle
Hand thrown pear shaped vessel primarily used as a oil candle but also as a single flower vase.
Paraffin oil burns cleanly and emits strong and consistent light. Mix with essential oils to add your favorite cent.
One candle that doesn't go old, drip or loses its aesthetic appeal after one use.
Size 3.5" and 4.5" tall

Stoneware glazed with green copper and white to give it its pear like colors
Pear Shaped Oil Candle