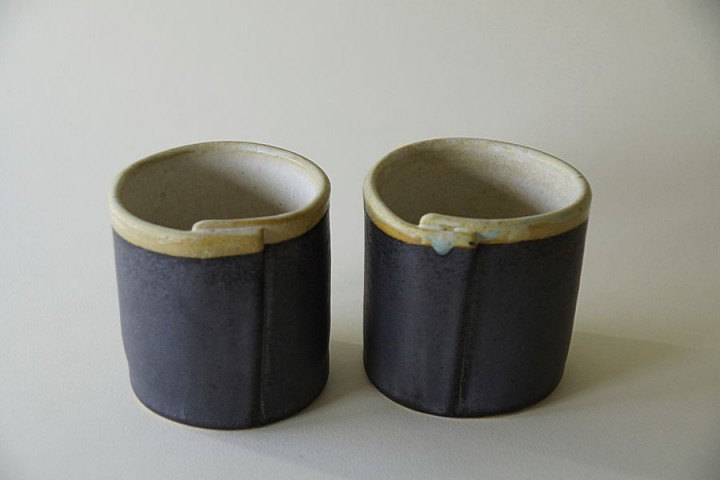 Hand Made Ceramic Cups - 2 Cups
Hand made cups, built from 1/4" thick slab of stoneware. Each cup measures 3 1/4" high and 3 1/4" in diameter. Cups are sturdy, comfortable to hold and to drink from. Hot drink will conduct heat moderately thanks to thickness of the cup's body. Glazed to cone 6 temperature the cups are dishwasher and microwave safe.
Overall glazing is natural none shiny colors, creamy matte white inside with the hint of the clay body visible at the edges. Outside is a quick dip in gun metal glaze 1/4" below the rim of the cup. The interaction between the white matte and the metallic exterior creates hues of copper green at the seam.
Sold as a set of two cups.
Hand Made Ceramic Cups - 2 Cups