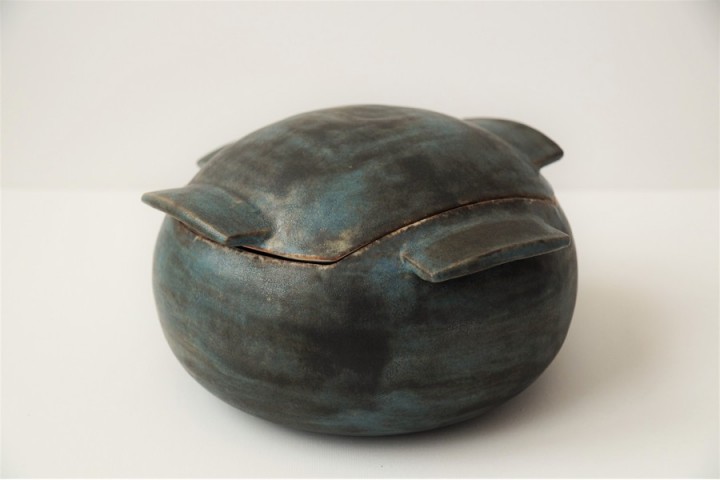 Covered Serving Bowl
Hot or cold food resting on the dining table in this vessel makes judging things by the cover totally acceptable. Its one piece of china, except that its not, that you don't to ever hide in the cupboard.
Glazed with thin layer of white matte and a combination of black and blue glazes on the outside. Fired at a high temperature, it is therefore strong and solid, you can keep it warm in the oven or even use as casserole to cook your perfect dish.

All my glazes are food-safe, all my dishes are micro/oven/dishwasher safe

Dimensions:
Diameter: 10"
Height: 5"
Covered Serving Bowl