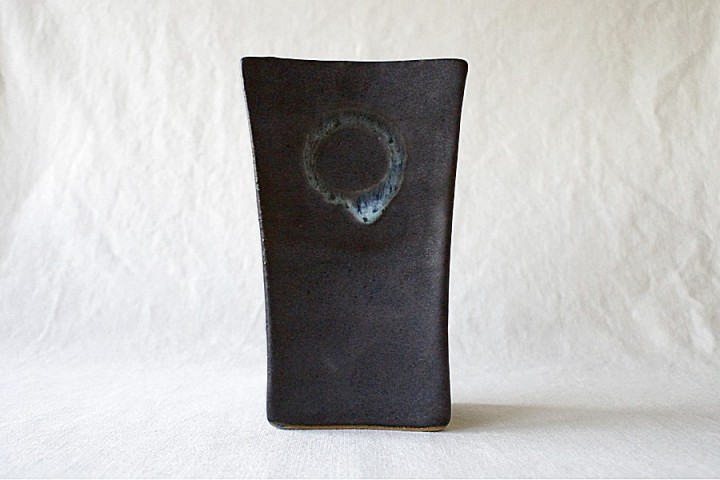 Rectangular Vase - Each
Handmade ceramic vase constructed from slabs of clay
Clay body can be white or dark stoneware
Size approximately 8" tall x 5" long x 3.5" wide
Glazed with varying colors and surface shine
Fired at cone 6 or cone 10 temperatures

Black Or White or Black and White rectangular vases. Colors and size can me made to order. This vase measures 5"X3.5" at the base transitions along the walls into 4.5"x3" at the the top to give this rectangular vase its special look. The rectangular shape allows for better and more definition of your flower arrangement.


Rectangular Vase - Each